Rainbows in the garden
Rainbow Art
Types of Rainbows
Rainbow Fairies
Healing Properties of Color
Amazing Rainbow Stories
Rainbow photos
Types of Rainbows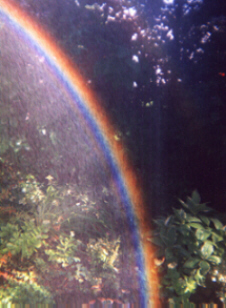 The most commonly seen rainbow is called the PRIMARY r a i n b o w.
From outside (top) to inside (bottom) the colors are red, orange,
yellow, green, blue, indigo and violet
More on PRIMARY RAINBOWS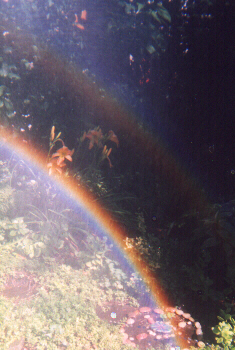 The SECONDARY bow is seen outside the PRIMARY bow.
The color sequence is reversed.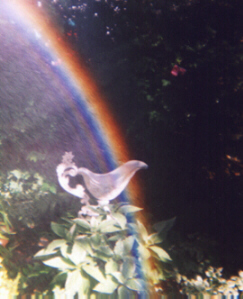 The additional rings which are seen just
inside the PRIMARY bow are called
SUPERNUMERARY ARCS or SPURIOUS BOWS
More on SUPERNUMERARY ARCS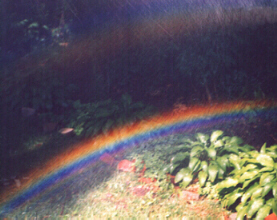 The dark band between the PRIMARY and SECONDARY
bow is called Alexander's dark band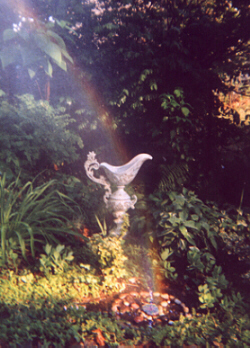 When raindrops are extremely fine, an almost white
bow called a FOGBOW is produced.
At night a FOGBOW or LUNAR r a i n b o w is created
when sunlight is reflected from the moon and appears
as a ring around it.
Rainbows form in perfect circles
Links to more information on rainbows, halos, mirages, fogbows and other cool stuff!
Atmospheric Phenomena
The Sun on Earth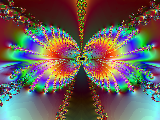 Fractal Butterflies
About Caricature Entertainment
janlecomteart@yahoo.com
Follow Jan on Twitter
Add Jan on Facebook
Jan's Wordpress Blog
Rainbows in the garden
Rainbow Art
Types of Rainbows
Rainbow Fairies
Healing Properties of Color
Amazing Rainbow Stories
Rainbow photos
Link to some FREE peace graphics
All of the pictures above were photographed in the Empress' garden
The Empress' Garden ©-2007... 2014